The New Kim Yong Market (金禜市場/ตลาดกิมหยง/Talad Kim Yong) is basically a 3-storey shopping complex with many vendors selling various local and imported products within the building and its surroundings. It's also known as the "Small Market" amongst the locals compared to its bigger brother, Santisuk Market (太平门市/ตลาดสันติสุข), located nearby.
Within the narrow alleyways, you could purchase many merchandises ranging from snacks, home appliances, leather goods, clothes, dried goods and more, whereas outside the market are many street vendors selling fresh products, local delicacies, beverages and more. You may see different street vendors promoting their products at a different time of the day. A visit here might take between 3 hours and half a day depending on what you are seeking for.
Please SLIDE the photo below to view more…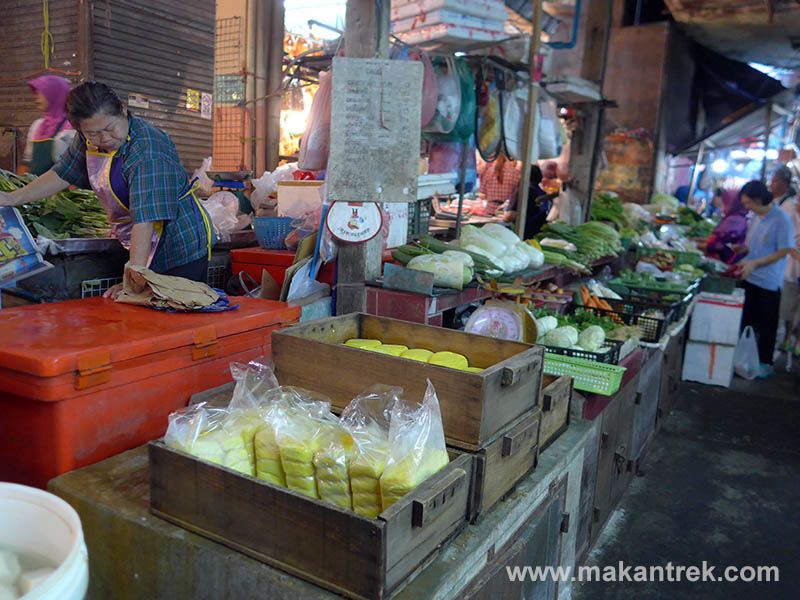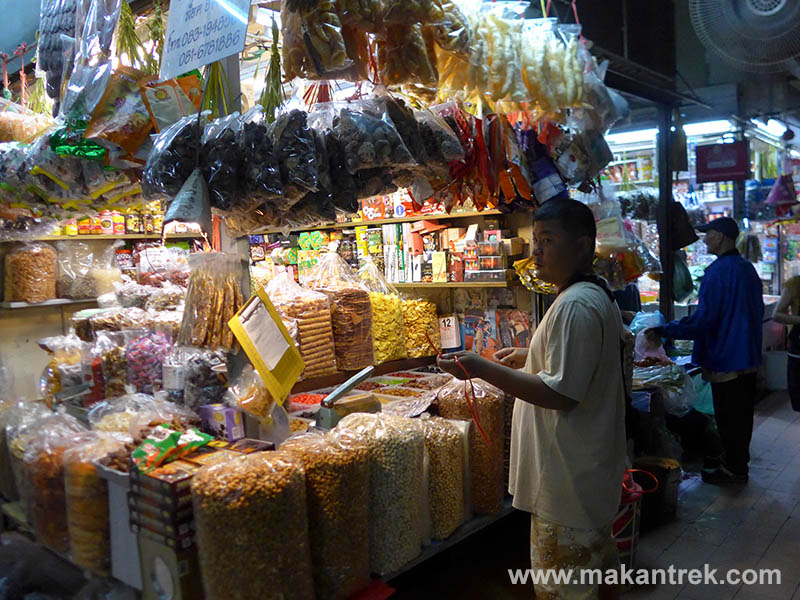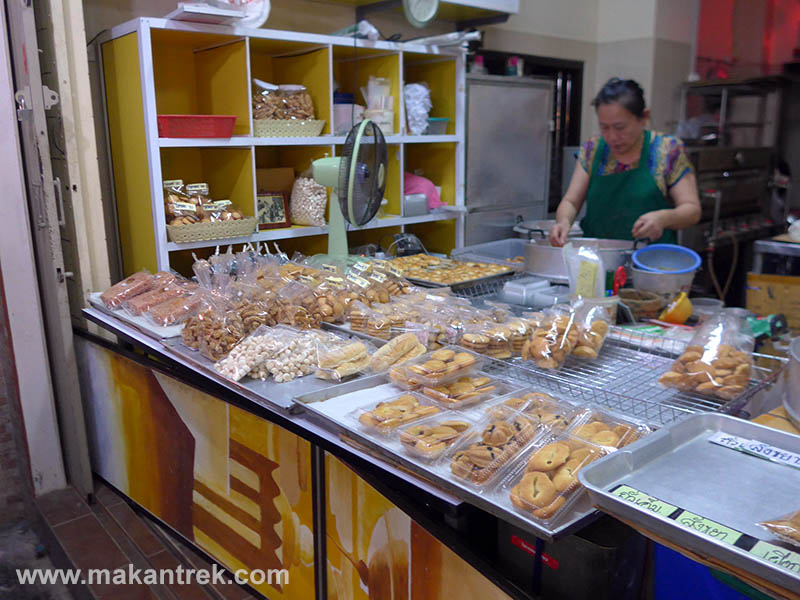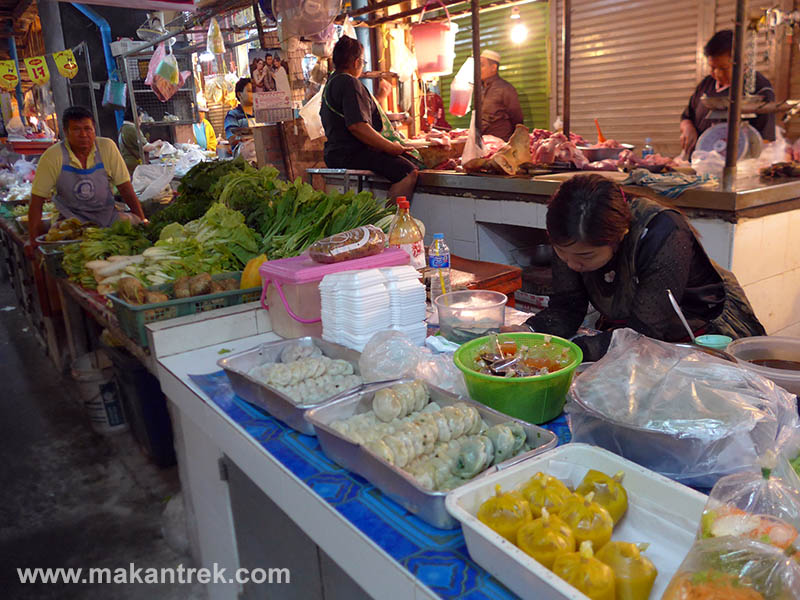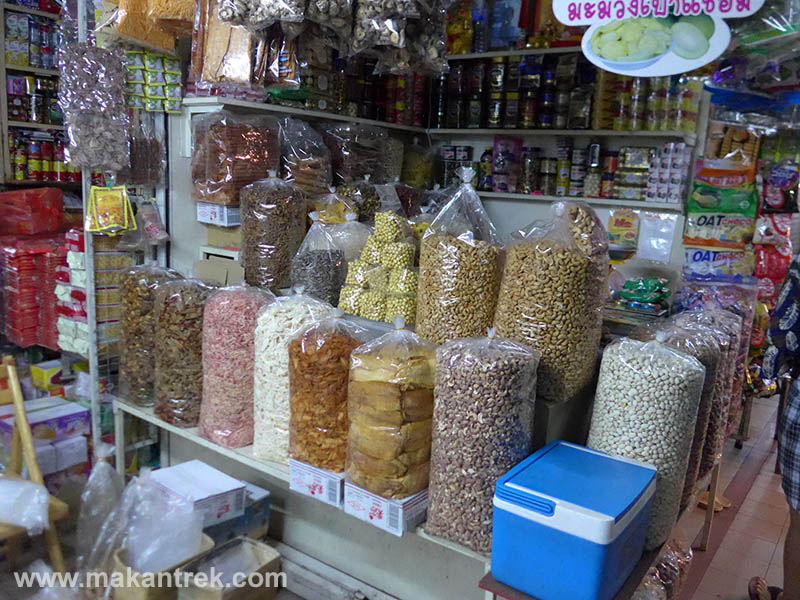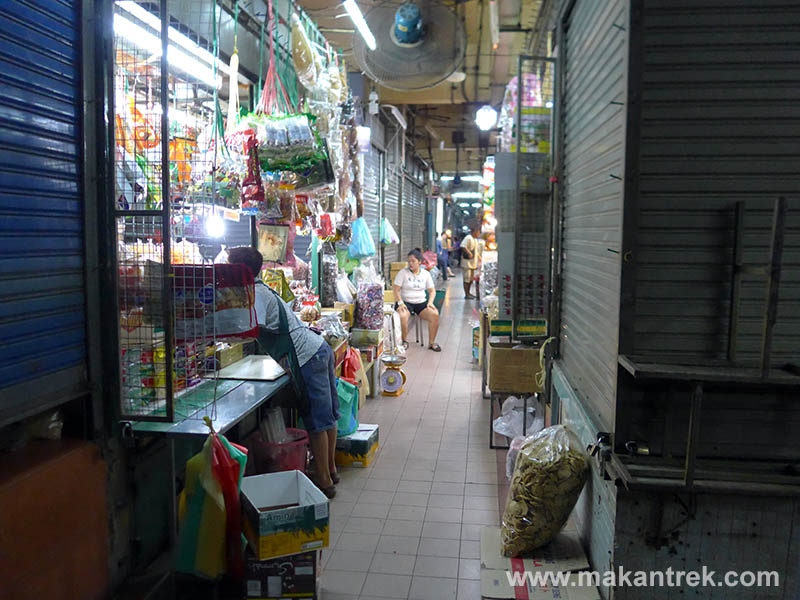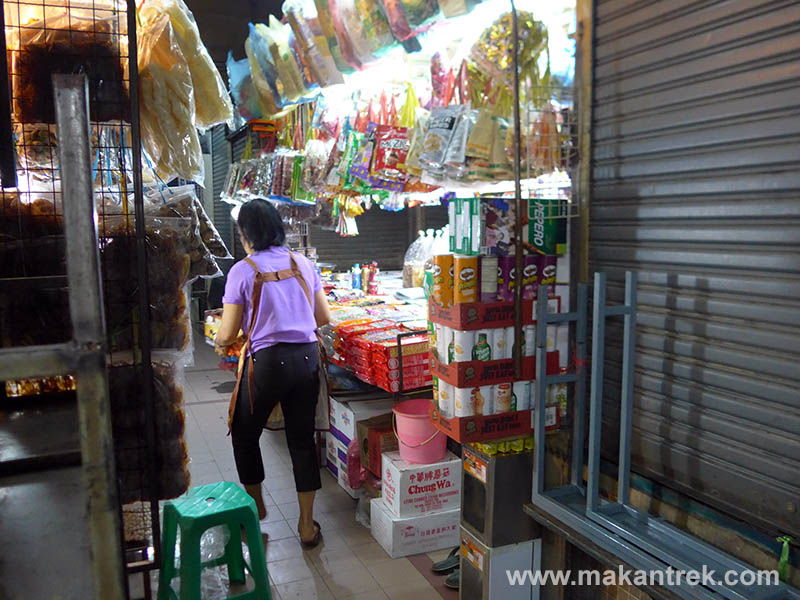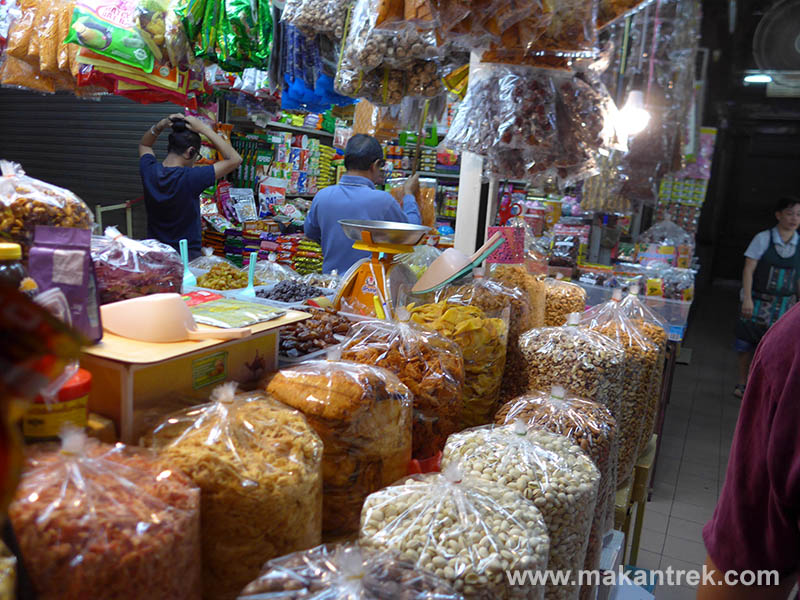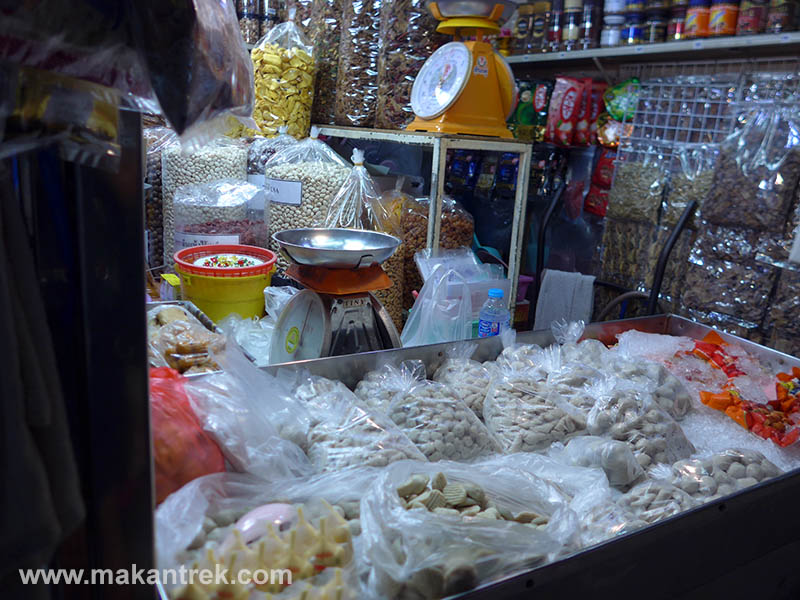 Since we're on a food expedition in search of local products and delicacies, let us provide you with a summary of the market. At the paved pedestrian walkway along Supasarnrangsan Road (Thanon Supasarnrangsan), you could find many Malaysian and Singaporean snacks.
Please SLIDE the photo below to view more…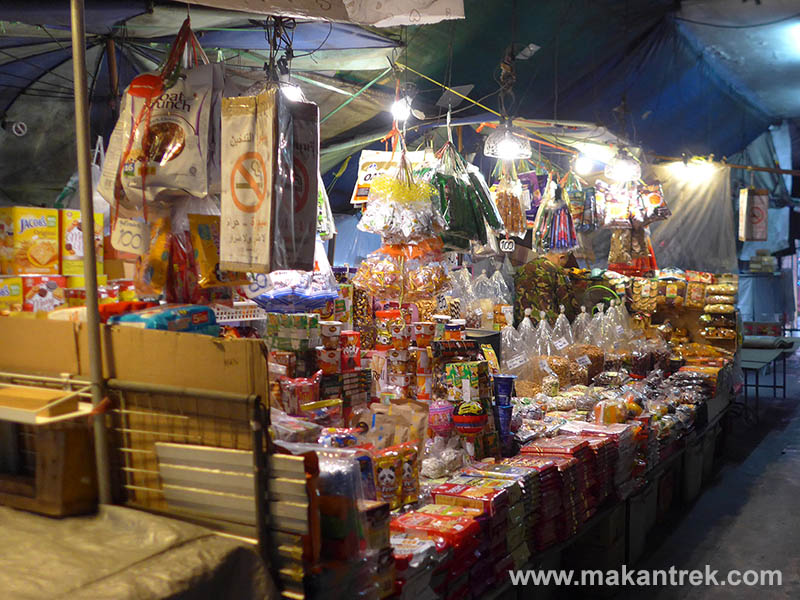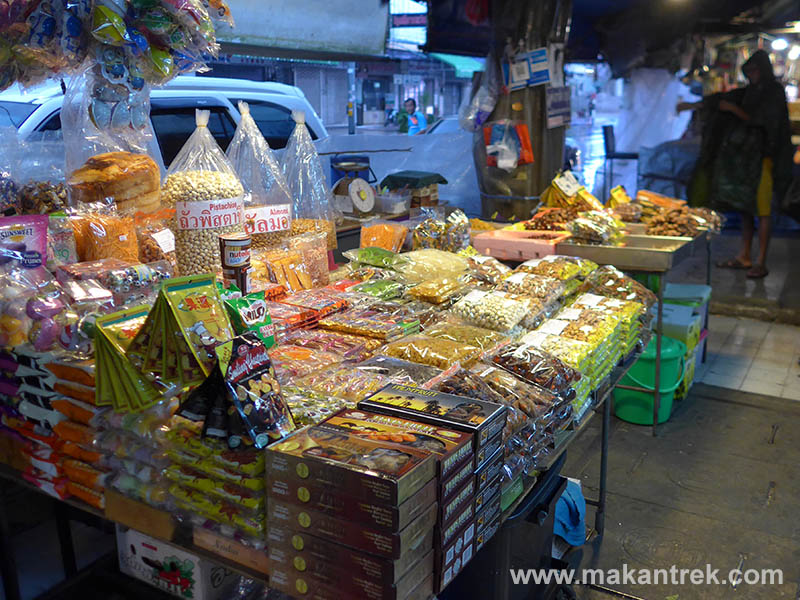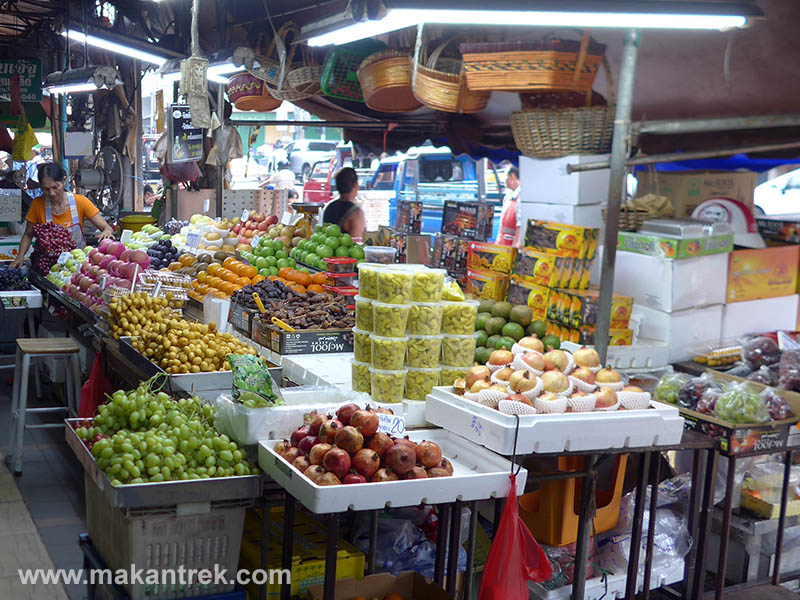 Along the street of Niphatuthit 3 Road (Thanon Niphatuthit 3), you could find many fruits, vegetables and seafood vendors as well as some local street food vendors. Along Sang Aretit Road (Thanon Sang Aretit), it's practically a local street food paradise with lots of hidden food gems. If you are hungry, it's best to start your journey around 7.00am at the junction between Thanon Supasarnrangsan and Thanon Niphatuthit 3 (GPS: 7.007722, 100.470262).
Some of the notable street food and fresh produce found here might include Black Glutinous Rice with Pork Floss & Salted Duck Egg, Glutinous Rice with Salted Duck Egg, Glutinous Rice (Sticky Rice) with various condiments, Crispy Pork Skin Strips, Cashew Nuts (with or without skins), Stinky Beans (small & big species), Roselle, Dried Bael (known as miracle fruit by many countries – dried wood apple with many medical benefits such as energy booster, diabetes, respiratory & digestion treatments, anti-toxin), Bambara Groundnuts (班巴拉花生/紅毛豆), Moo Ping (Pork Satay), Phad Thai, Dim Sum, Chinese Crullers, Fried Peach-Shaped Teochew P'ng Kueh, Deep Fried Pulled Pork with Salted Egg Buns, Chee Cheong Fun with Bamboo Shoots, Crispy Fried Garlic Pork with Butterfly Pea Flower Glutinous Rice/Thai Rice, Grilled Fish/Meat Balls & Sausages, Thai-Style Economy Rice with Various Local Dishes, etc.
Please SLIDE the photo below to view more…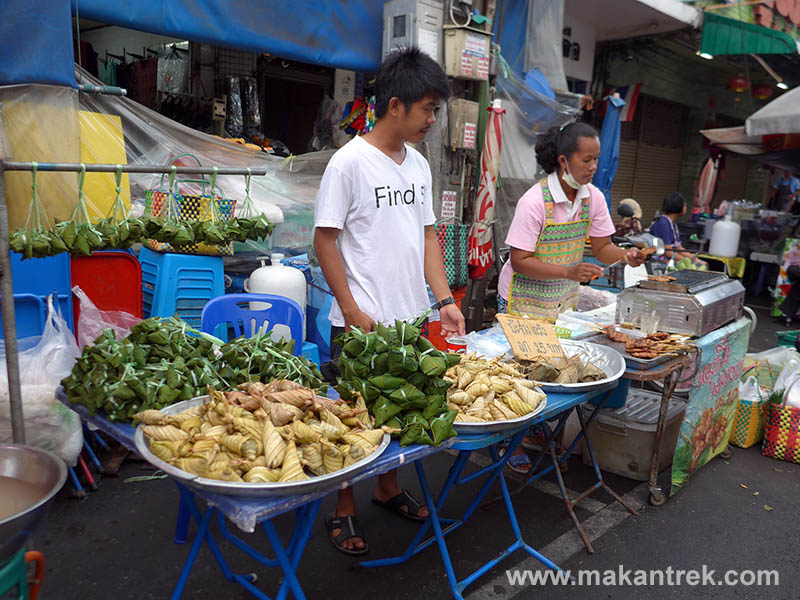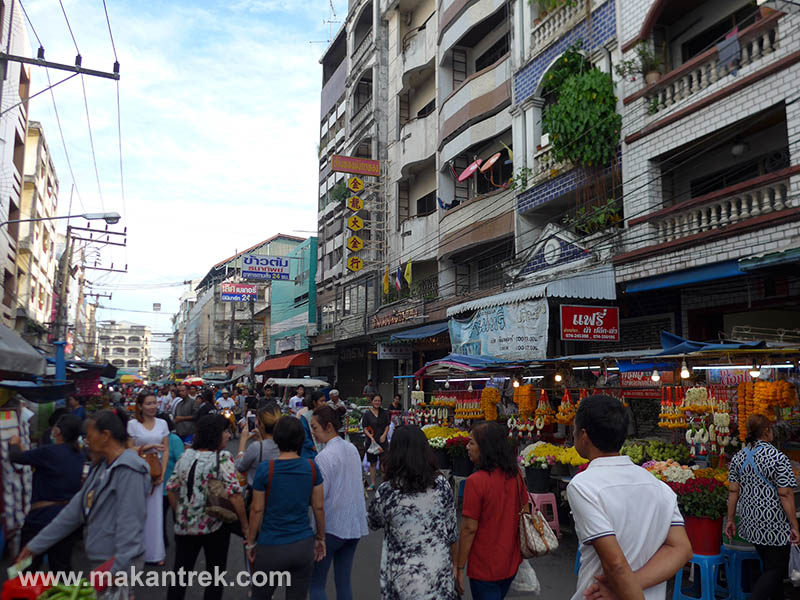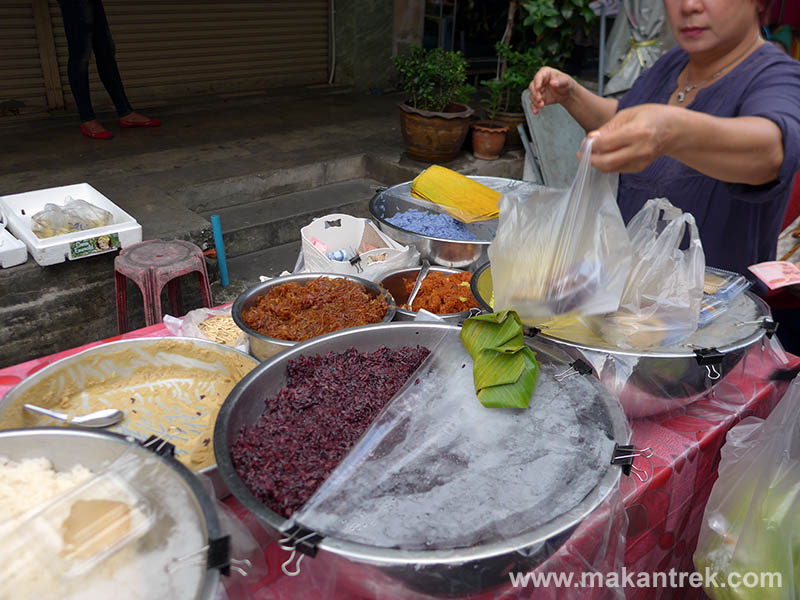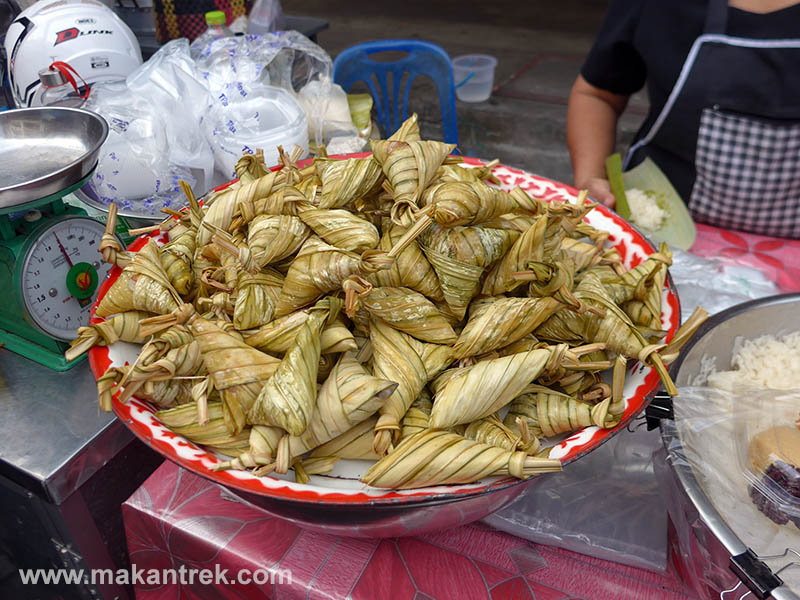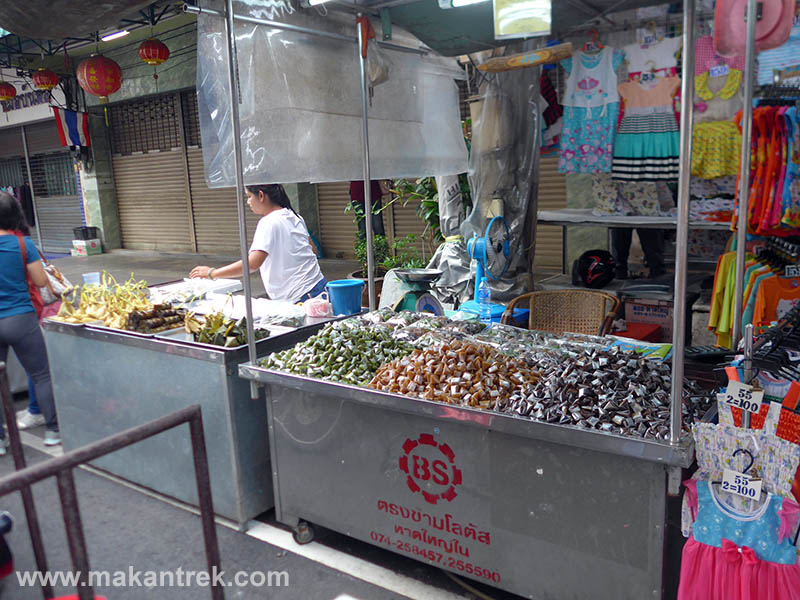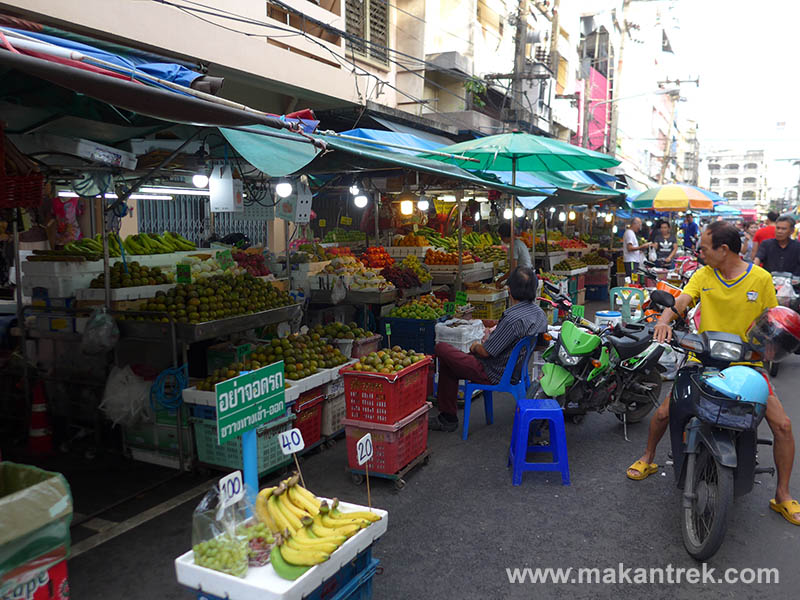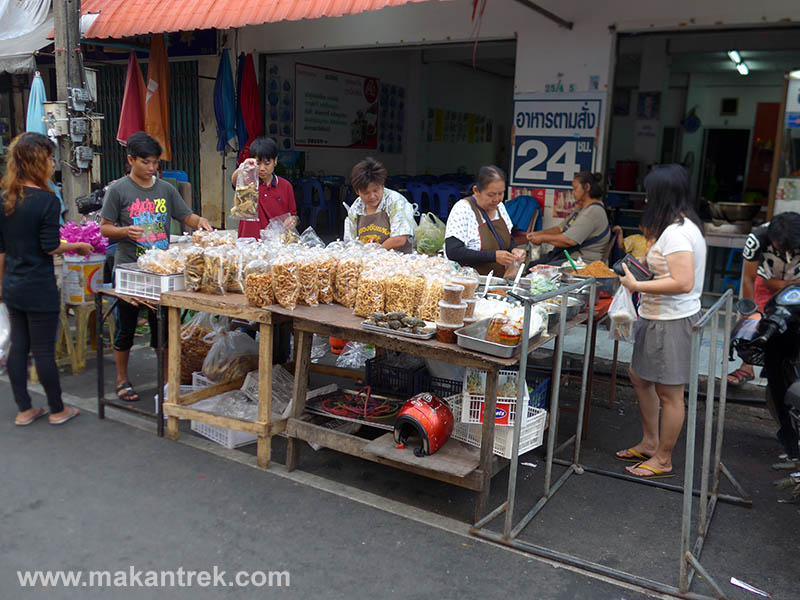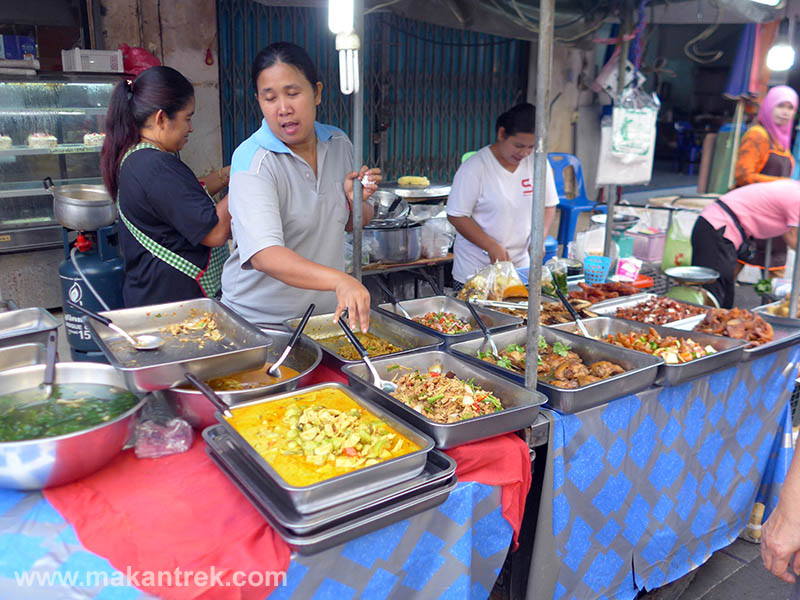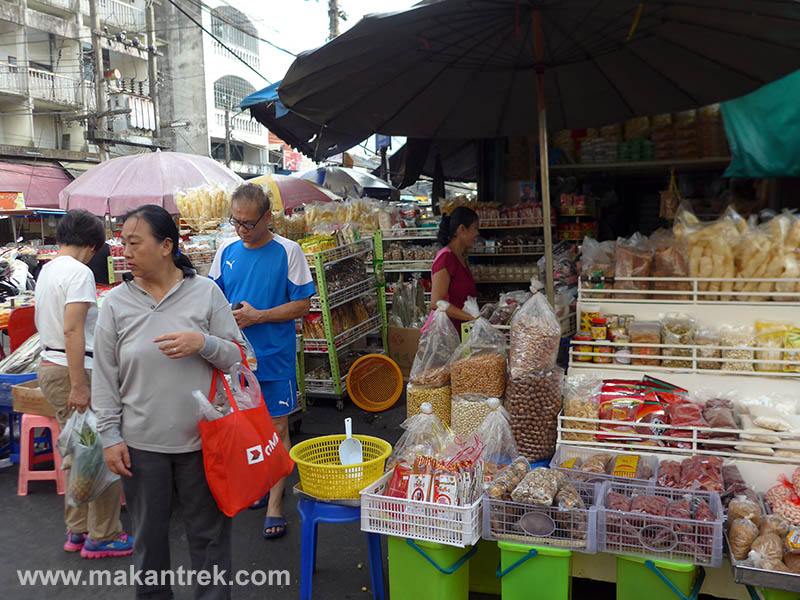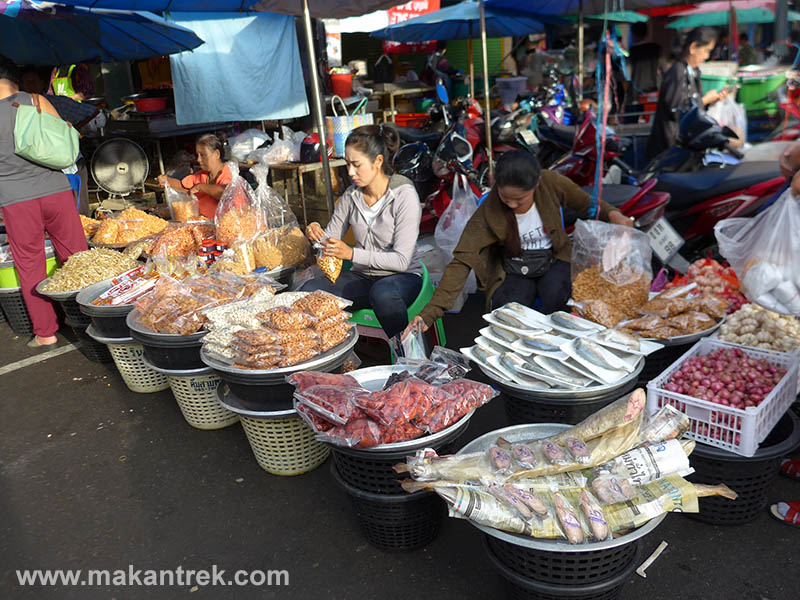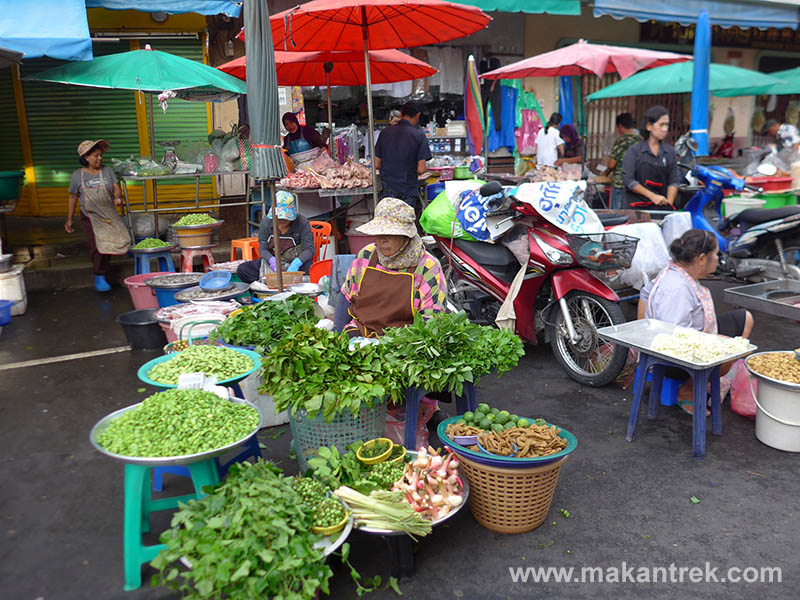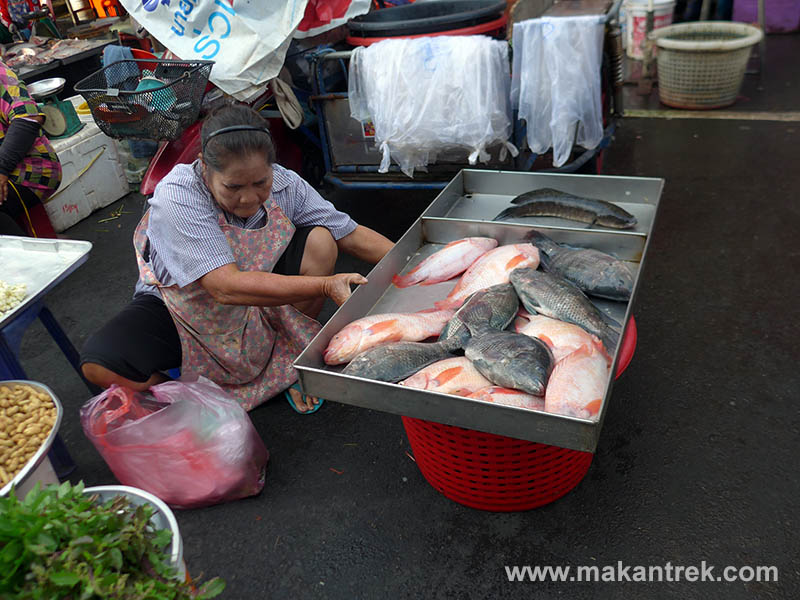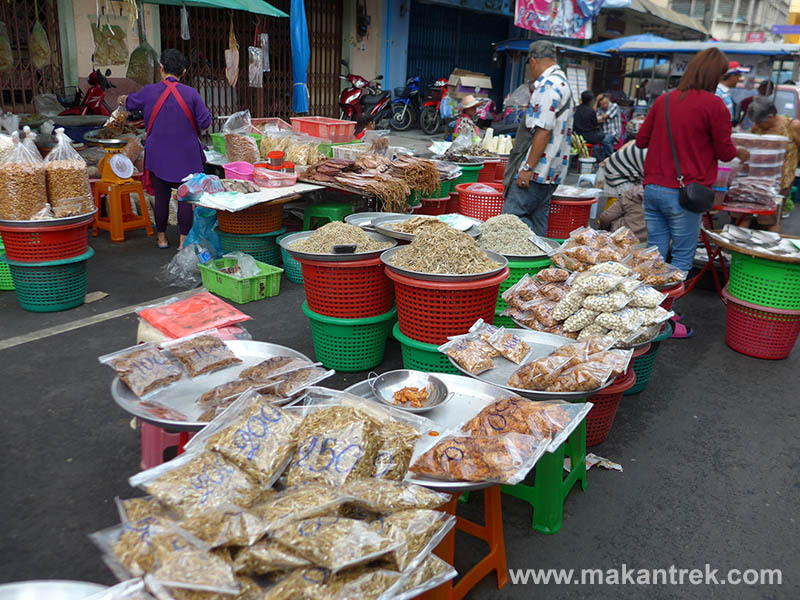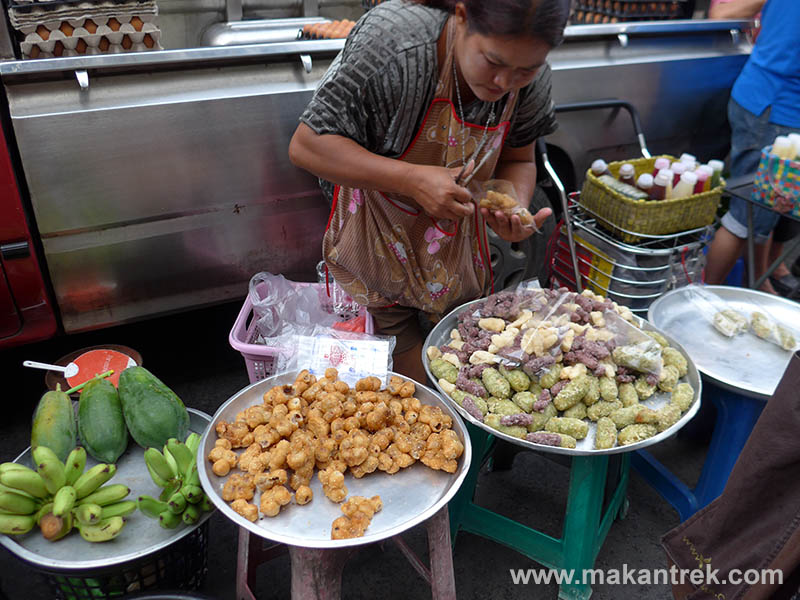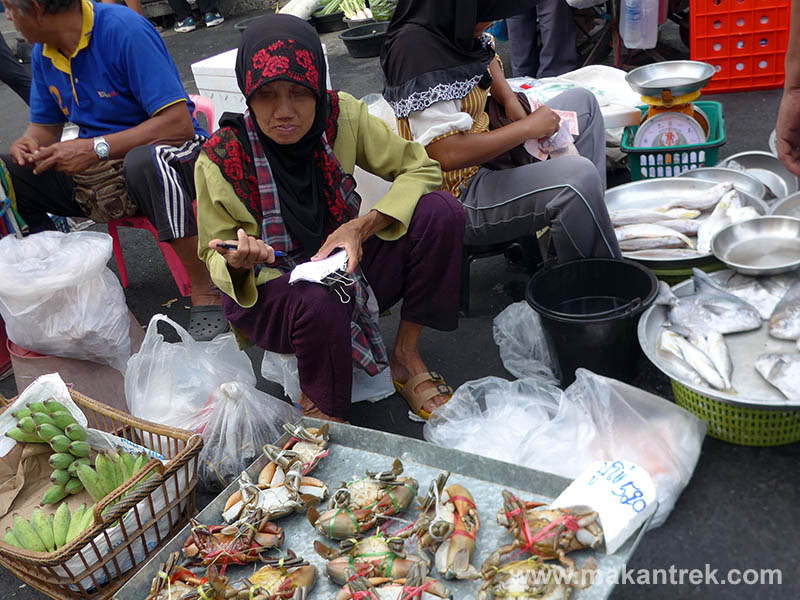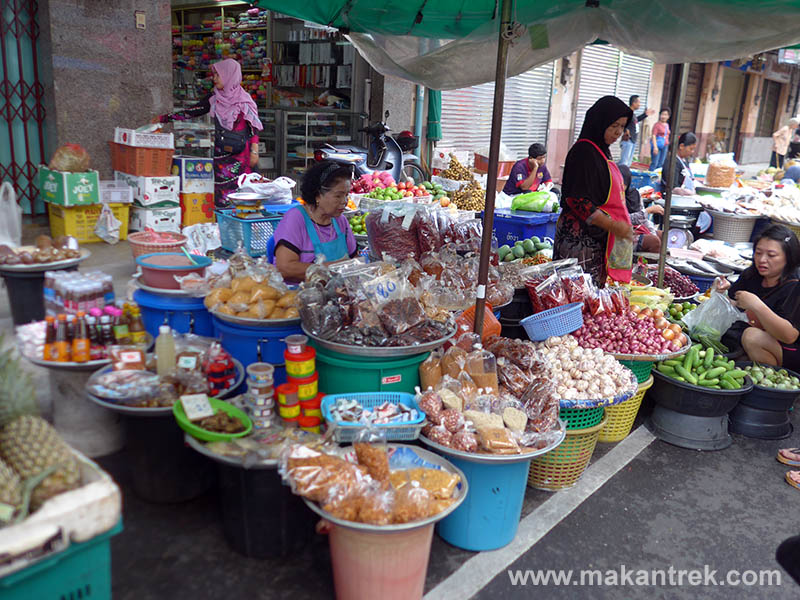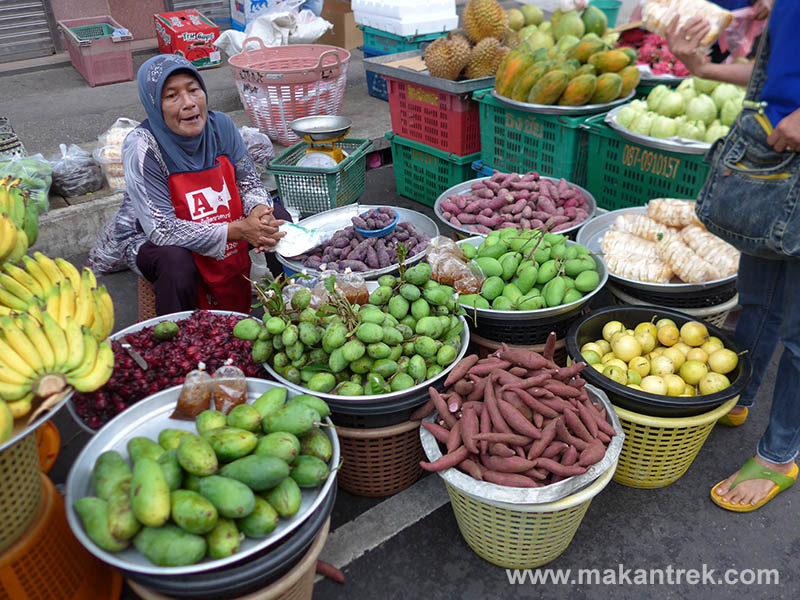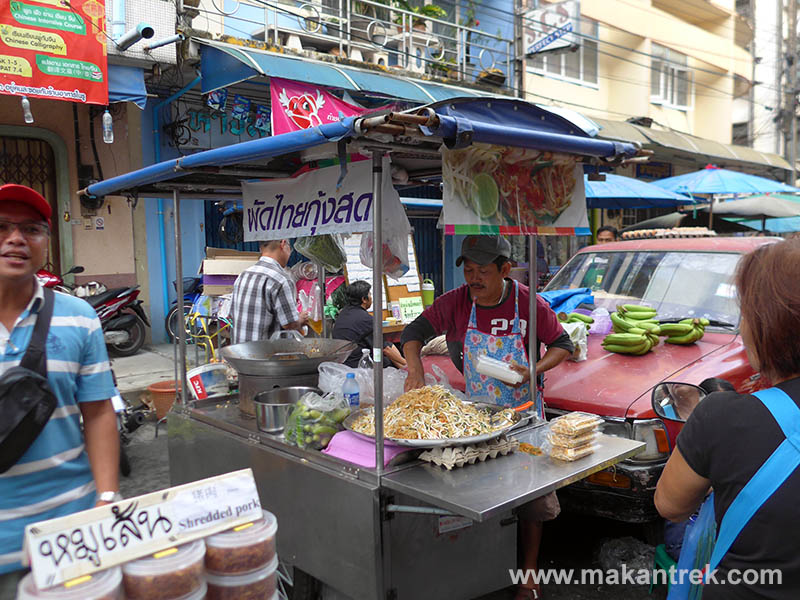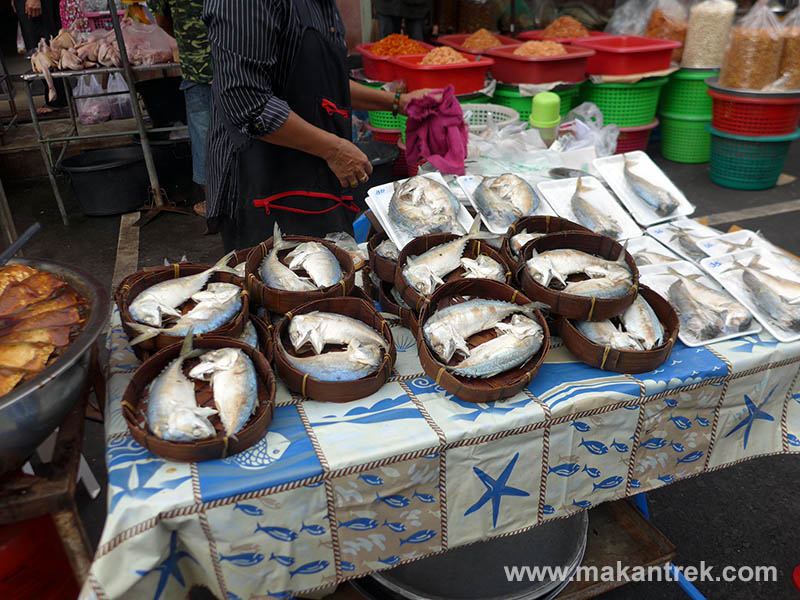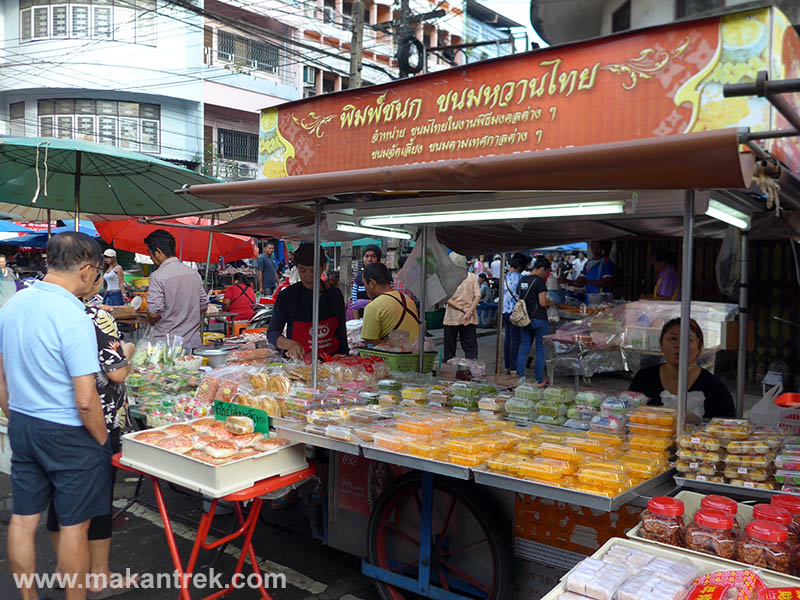 The more you venture into the market, you would see more stalls selling items such as Thai Desserts (Khanom Chun – Pandan Glutinous Layer Cake, Sangkaya Faktong – Steamed Coconut Duck Egg Pumpkin Custard, Khao Neaw Dtut – Sticky Rice with Coconut Custard, Khanom Thuay – Steamed Coconut Flesh with Coconut Custard in Sauce Plate, Khao Tom Mat – Steamed Sticky Rice and Banana Wrap, Khanom Duang – Colorful Shredded Coconut Coated Tapioca Flour Dessert, Takoh – Coconut Cream Jelly, Roti Gluay – Banana Pancake, Khanom Pang Wan – Sweet Buns with Colorful Sweet Filling, Khanom Man – Cassava Cake with Shredded Coconut, Khanom Ba Bin – Griddle-Fried Sticky Rice with Pounded Peanuts aka Fried Penang-Style Mua Chi, Gluay Cheum – Steamed Banana with Syrup, etc).
Please SLIDE the photo below to view more…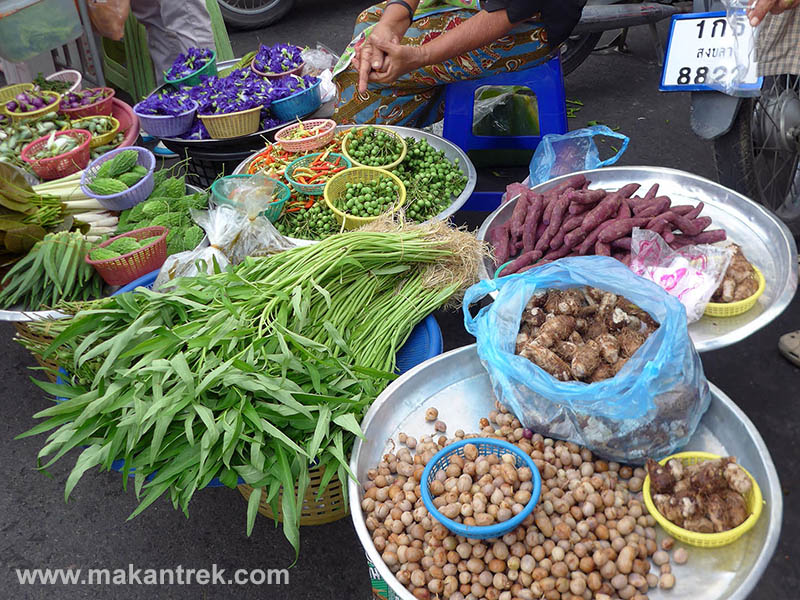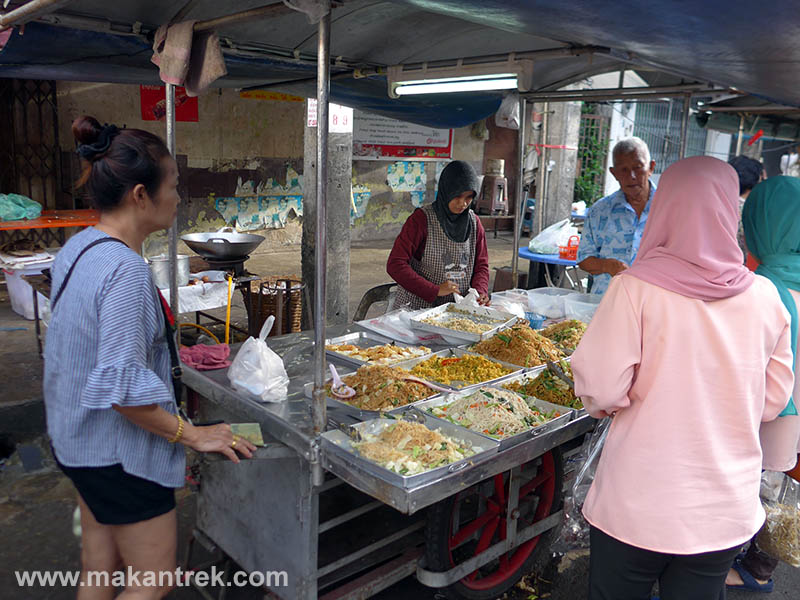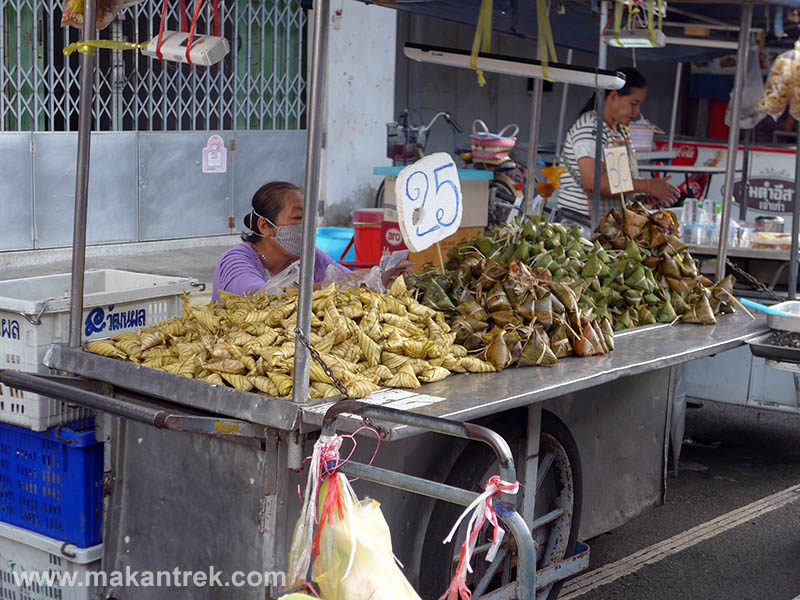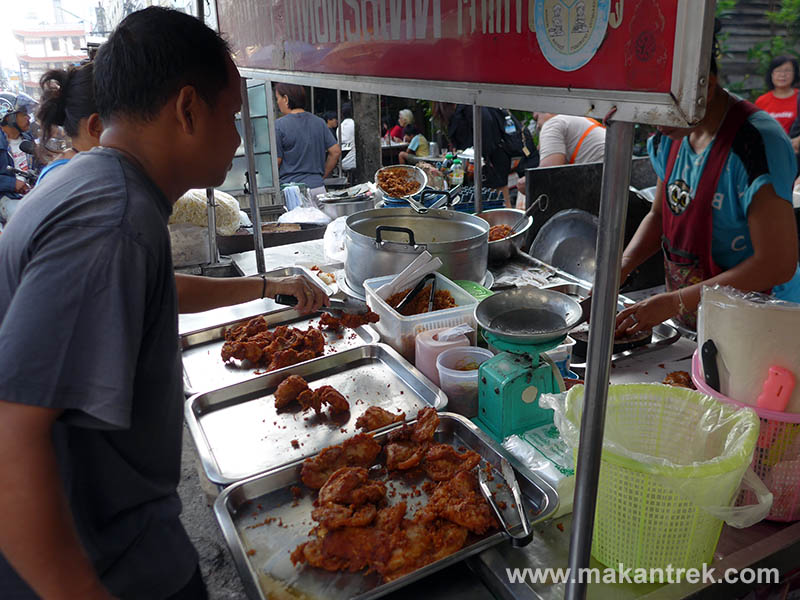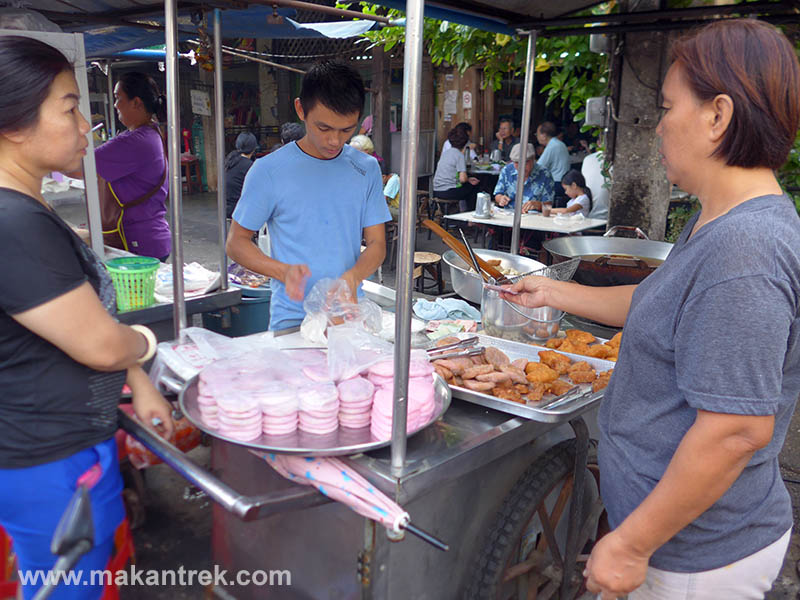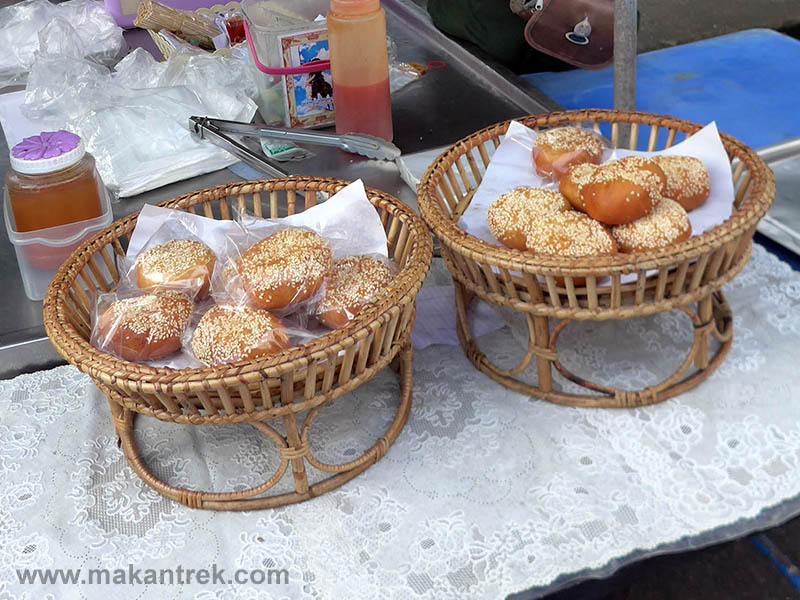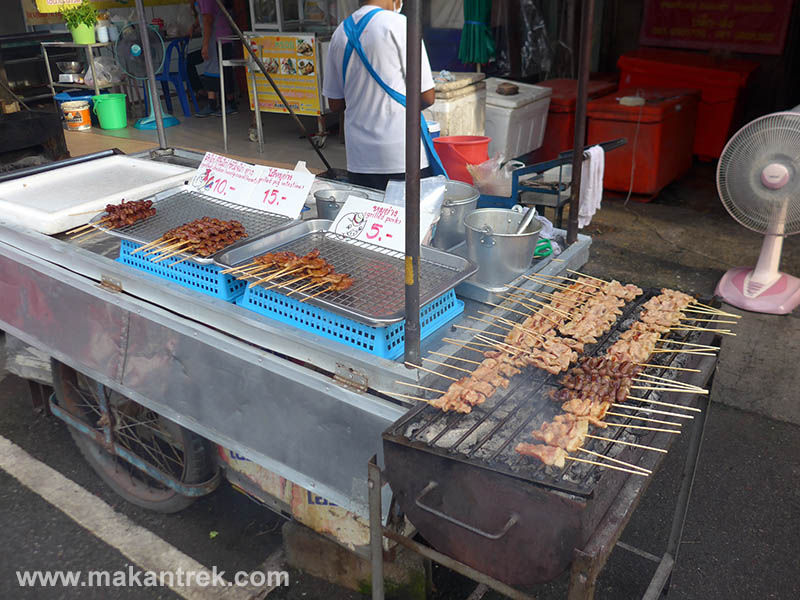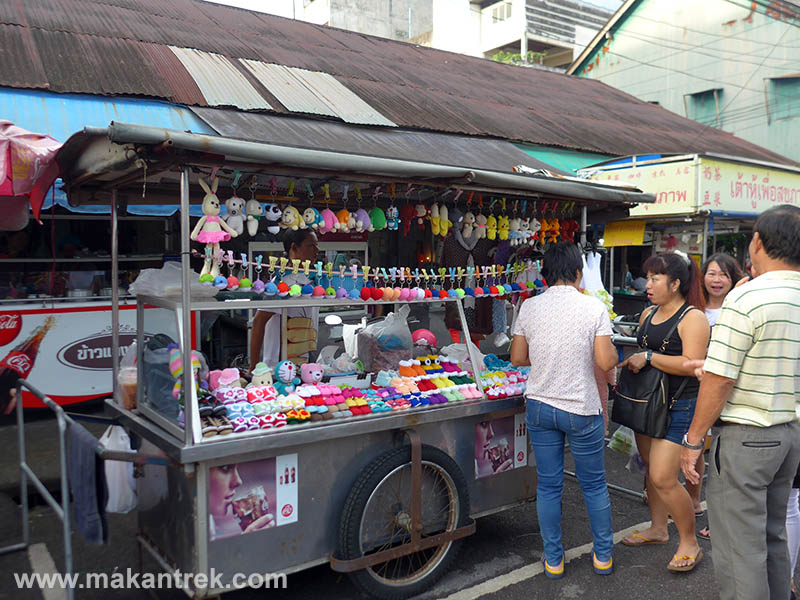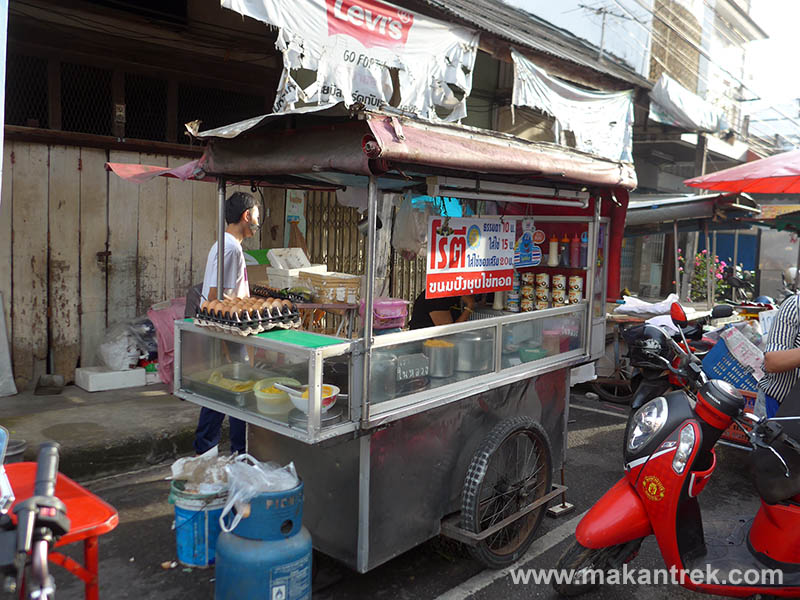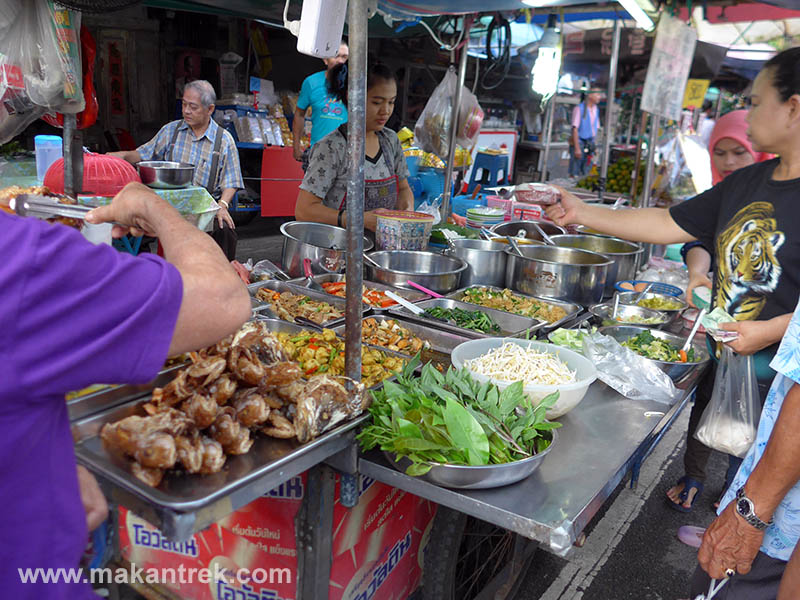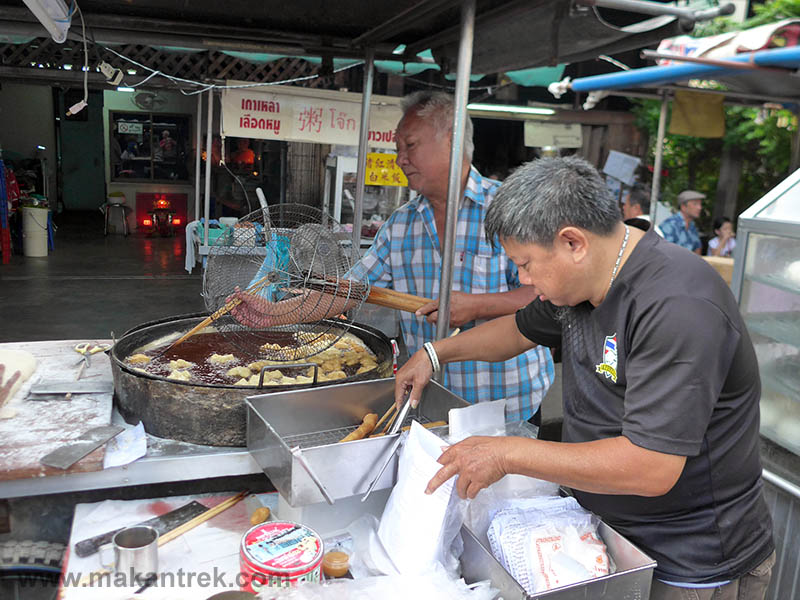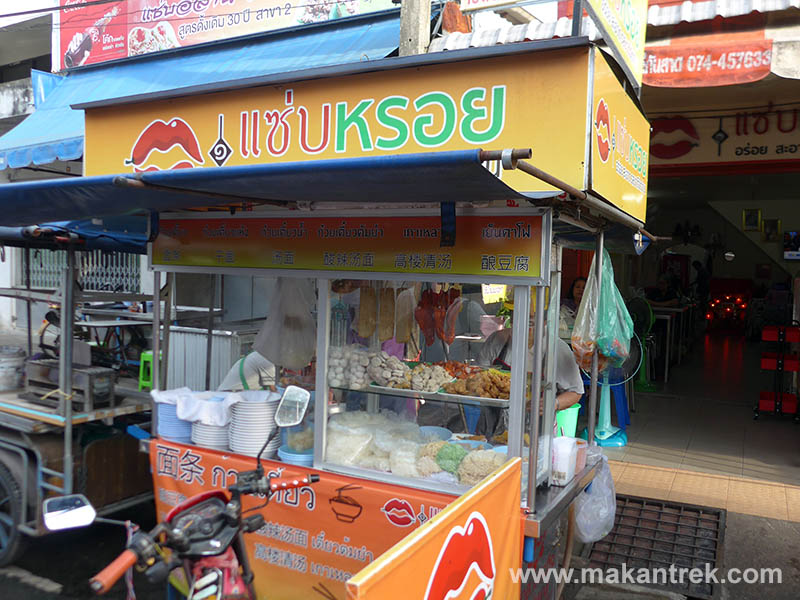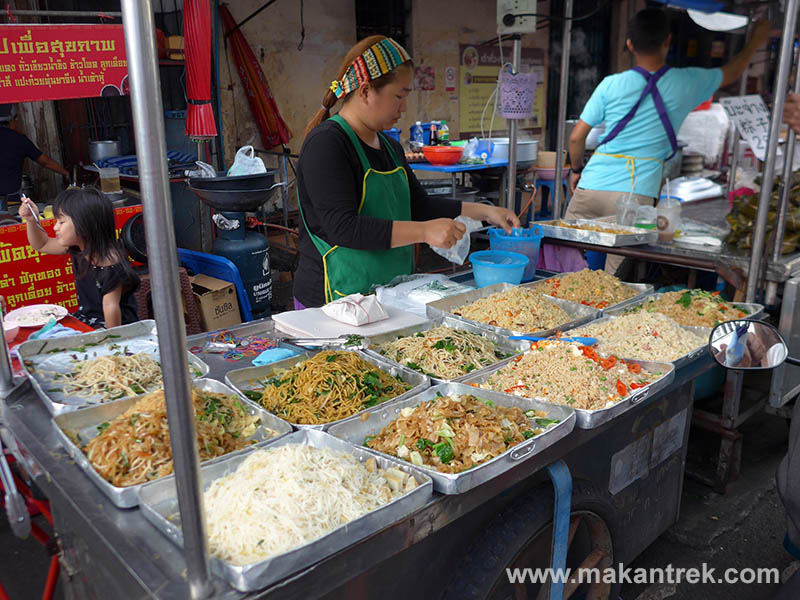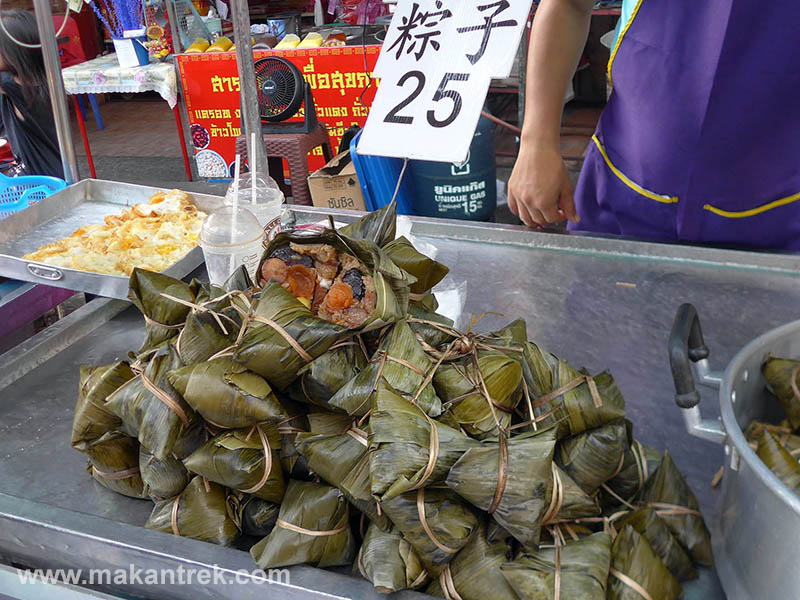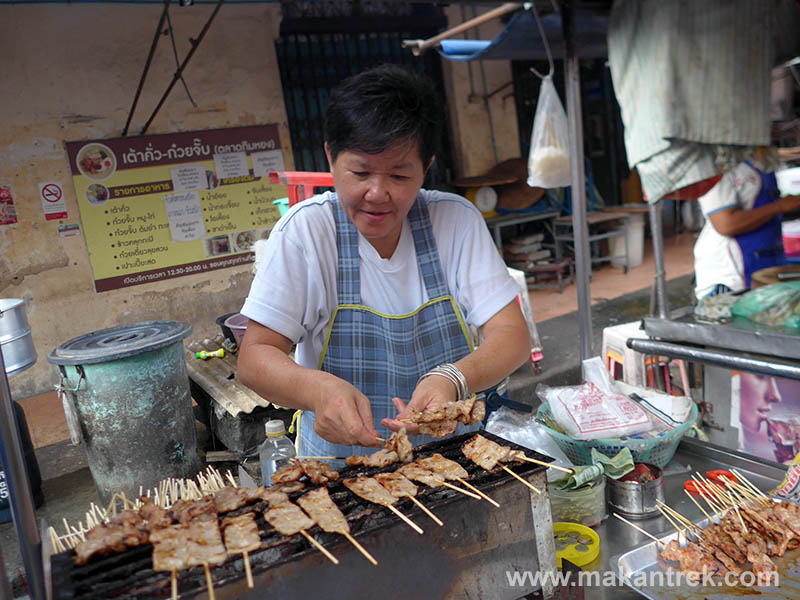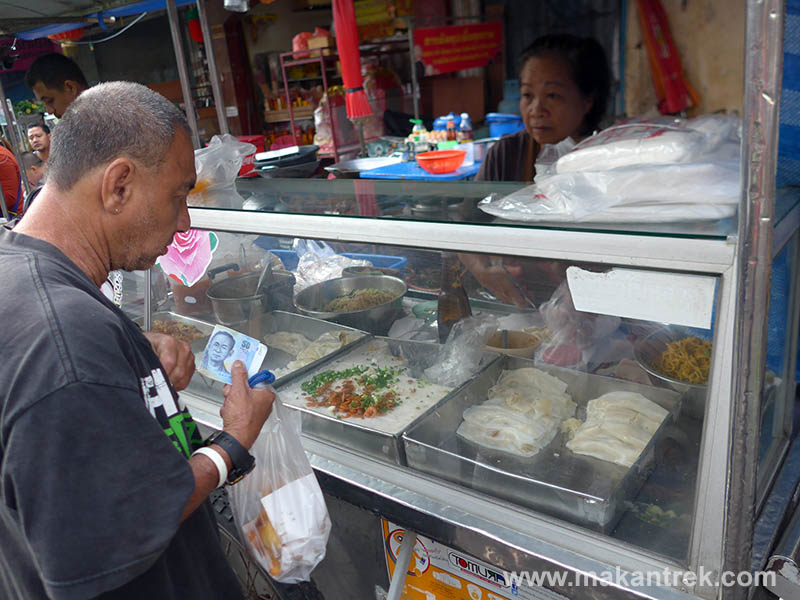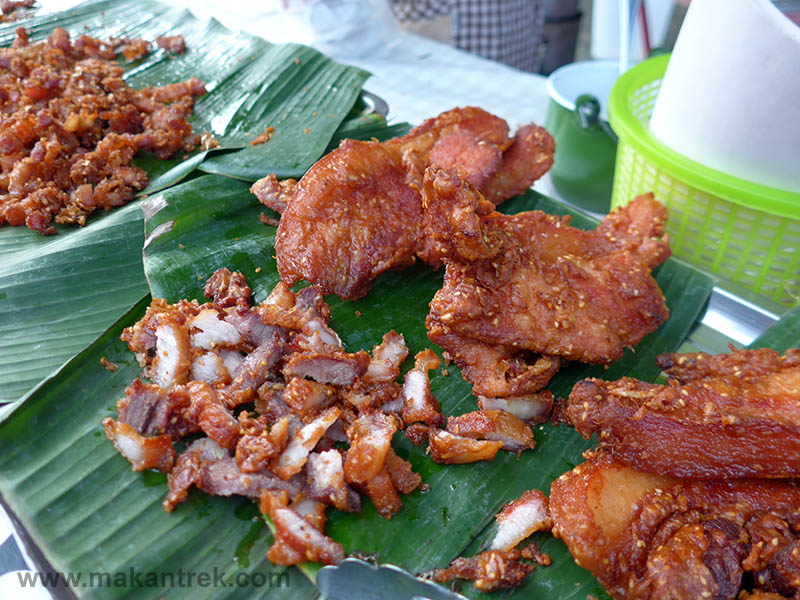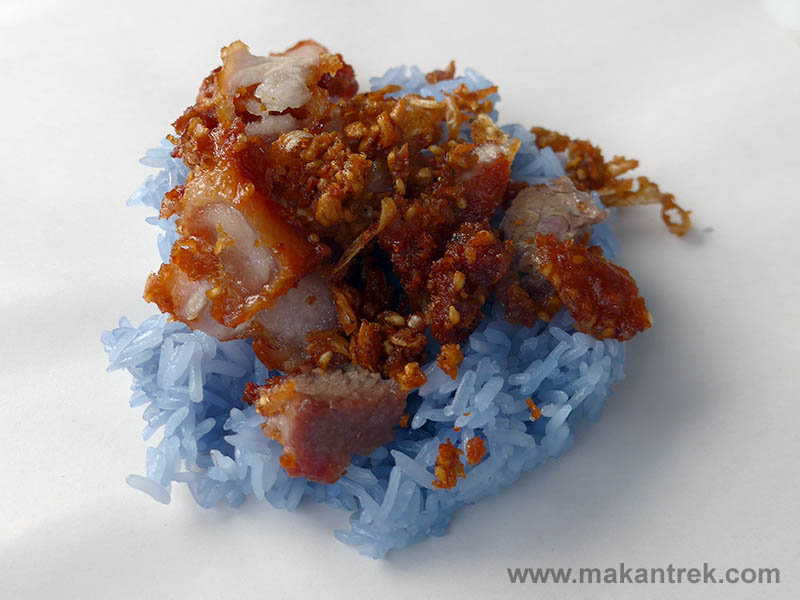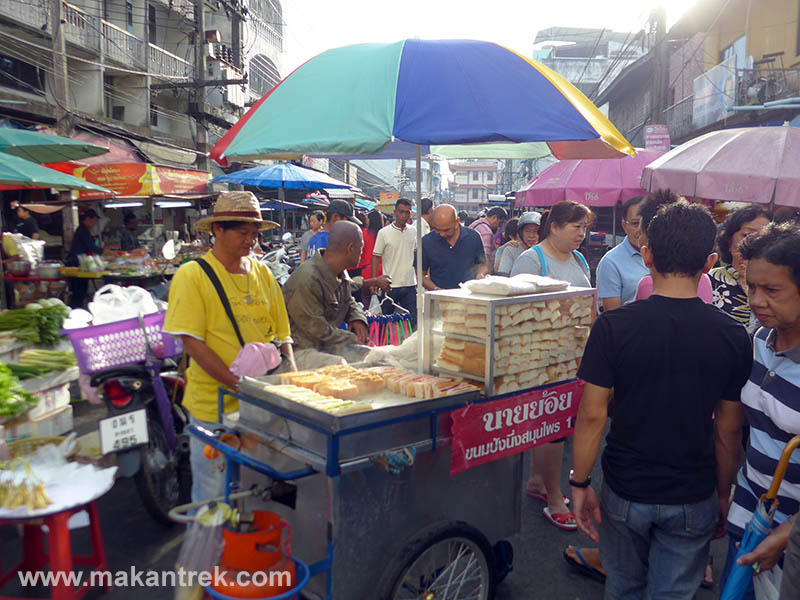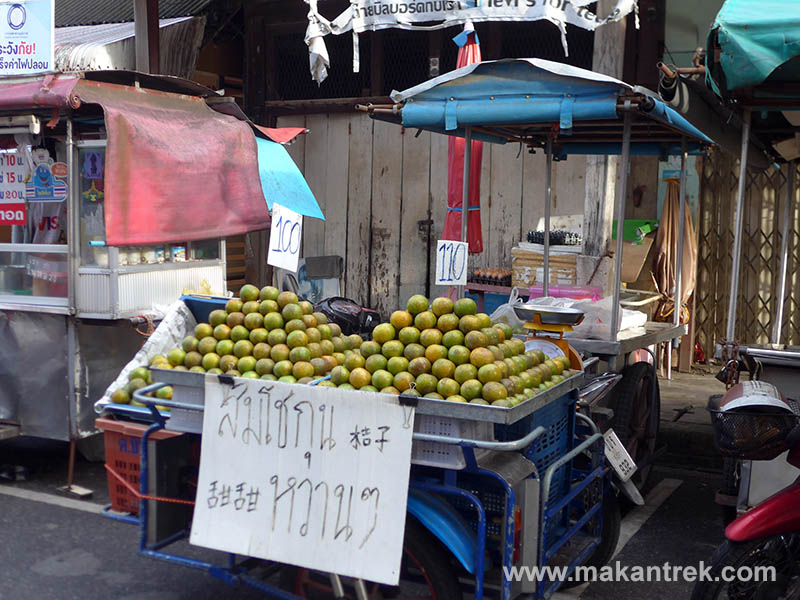 New Kim Yong Market | Supasarnrangsan Road, Hatyai, Songkhla 90110, Thailand. | Tel: N/A | Operation Hours: 6.00am-6.00pm | GPS Coordinates: 5 7.007679, 100.469690 |