Would you go out of your usual comfort zone just to find a unique venue for a meal? For us, we would, as adventurous food hunting is nothing new to us as we would get to travel a bit out from the norm in the comfort of our own car while having the time and opportunity to explore more on our unique Malaysian culinary scenes. After all, vacation starts from within. We should also boost our local tourism by experiencing all the hidden gems and share them out. One such location would be our Malaysian style of dining in nature at Castella Café, a quaint yet serene venue by Sungai Air Beruk, Gerik, Perak, Malaysia, where you could enjoy your meal in the river while soaking your feet in the cold, crystal clear river water. This project is the brainchild of Mohd Isa bin Mohd Ramli, more commonly known as Tok Janggut since 2014.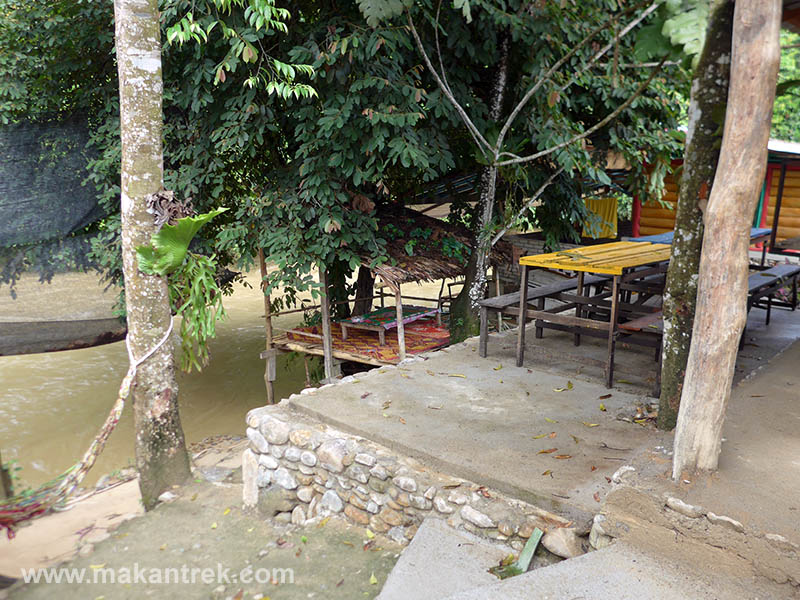 Castella Café is a great gathering place for family members and friends for the memorable lifetime experience. Do bring along some extra change of clothes as you could never resist the temptation of throwing yourself into the unpolluted river to reminisce the good old childhood days. Basically, Castella Café is a one-stop location for all other than providing outdoor nature activities, it has all the basic facilities available such as café, food stall, changing rooms, bathrooms, toilets, homestay and surau. You have a few choices for your dining experiences, whether it's in the river, by the river, on land or in a "pondok". Huts are chargeable from RM30, RM50, RM80 & RM100, if not dining in.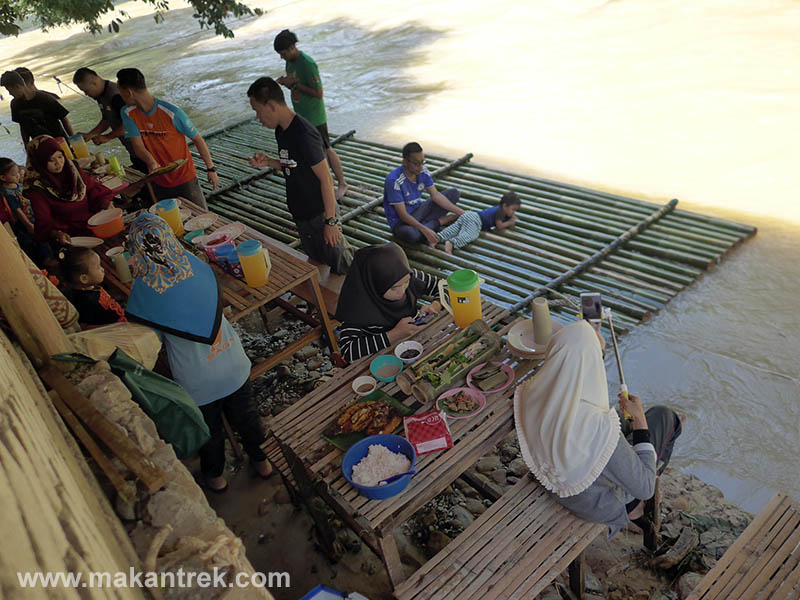 There are many price ranges for the set menus at Castella Café depending on the type of fish you would order and the number of diners. A standard set might cost from RM100 (Small set for 2-3 pax), Set for 4-6 pax (RM150, RM160, RM170, RM180, RM190, RM200), up to RM600 (Set Bangsawan Kesultanan). Some of the fish options are Ikan Kelah (Malayan Mahseer), Ikan Tengas (Copper Mahseer), Ikan Tengalan (Crossbanded Barb), Ikan Kelabau (Golden Mahseer), Ikan Sebarau (Malayan Jungle Perch/Hampala Barb), Ikan Baung (River Catfish), Ikan Lampam (Tin-Foil Carp), Ikan Trapia (Norwegian Technology Bred Tilapia) and more. They also do serve Ayam Kampung (free-range chicken – half bird) – Grilled/Fried for RM25 or Soup at RM30. All prices are in nett.
We ordered the Set Trapia at RM150 (4-6 pax). The set came with a beautiful yet tasty butterfly-cut Grilled Tilapia served with Sambal Kicap Masam Bawang Bercili (Sweet Soy Sauce with Onions, Chilies & Lime Juice), Pekasam (Preserved Raw Fish in Brine), Gulai Ikan Baung Masak Lemak Dalam Tabung Buluh (River Catfish Coconut Milk Curry in Bamboo), Ulam-ulaman (Pucuk Gajus, Umbut, Jagung Muda, Buah Petai, Pucuk Paku, Jantung Pisang – Cashew Shoots, Palm Shoots, Young Corns, Stinky Beans, Fern Shoots, Banana Flowers) with various dressings (Sambal Belacan & Air Lawar Ikan), Nasi Daun Bemban (Bamboo Cooked Wrapped Rice in Wild Bamboo "Donax Grandis" Leaves), Nasi Putih (Steamed White Rice) and Jus Oren (Orange Cordial Beverage). As an addon, we also a plate of Fried Ayam Kampung (RM25).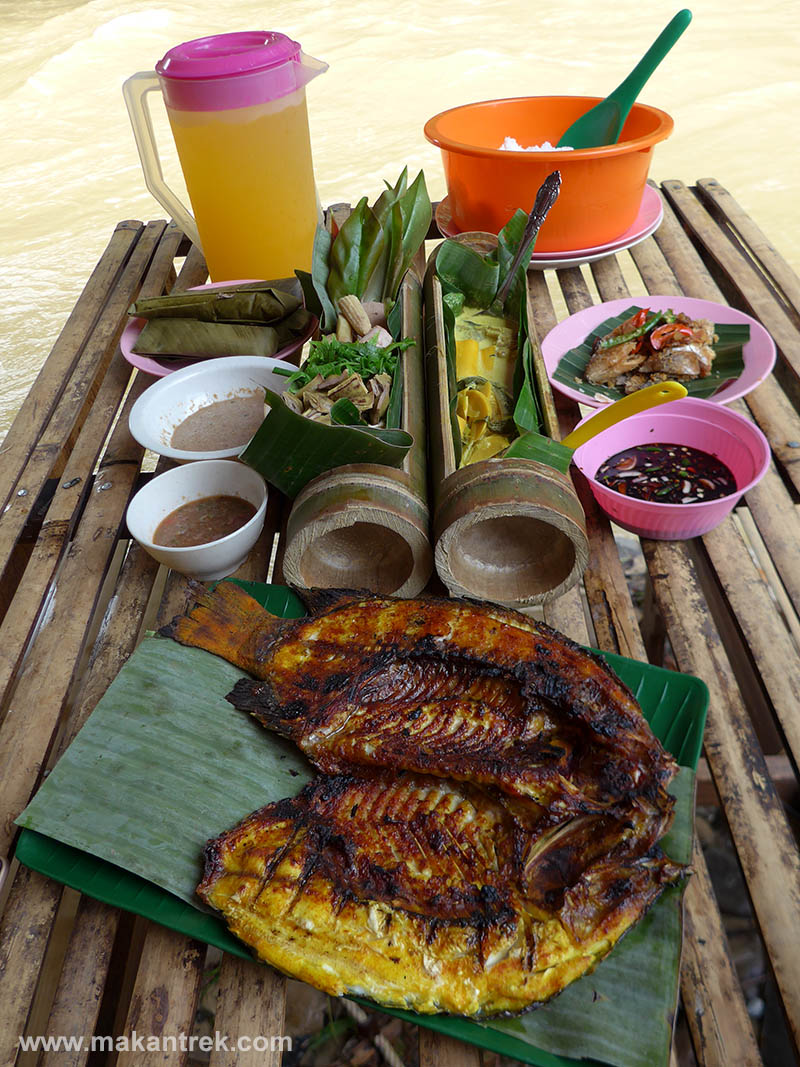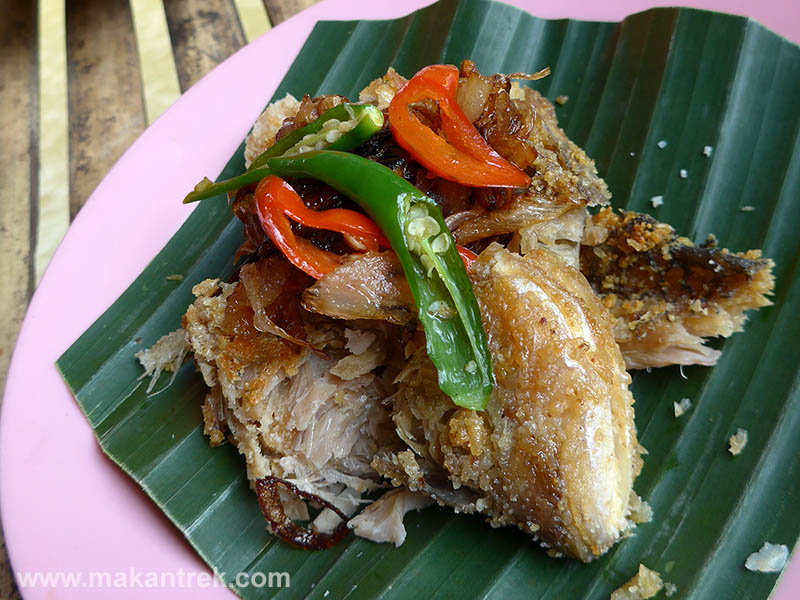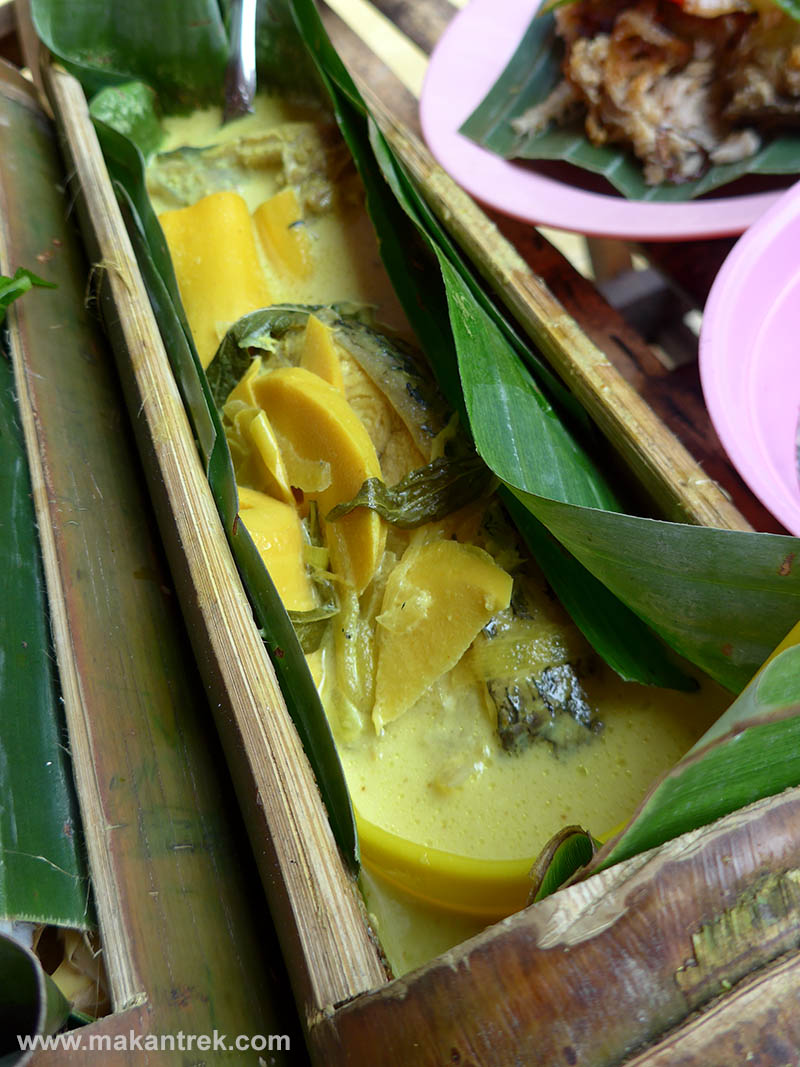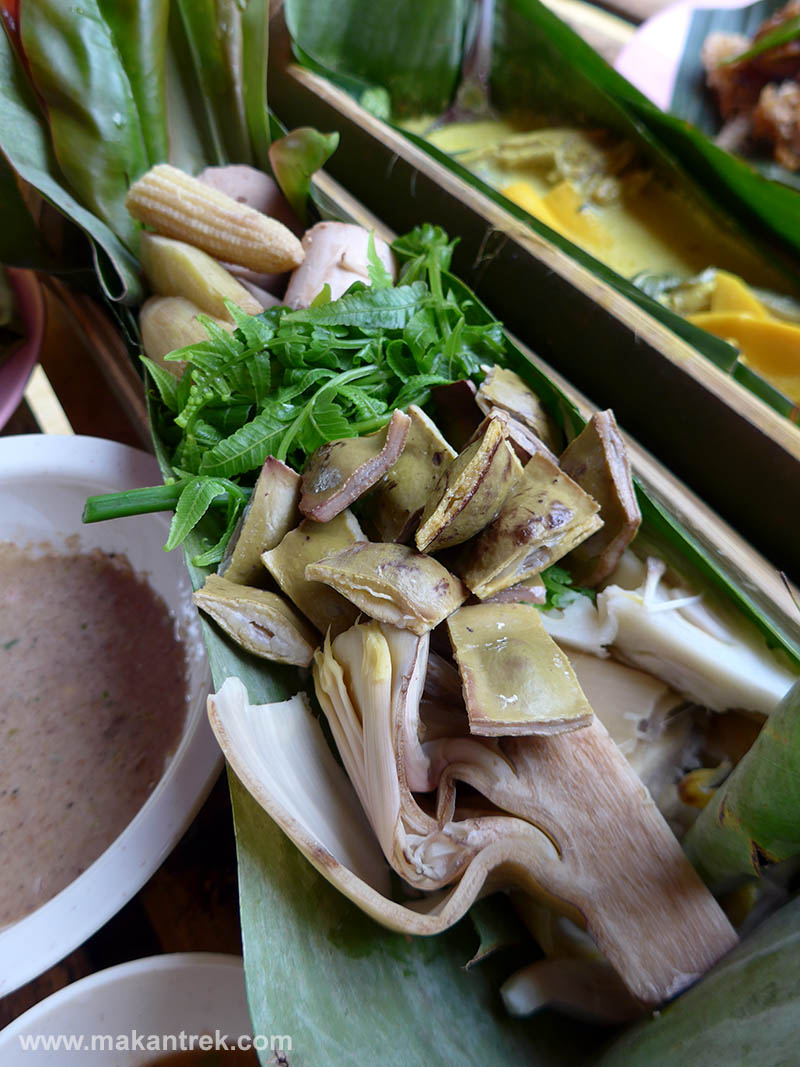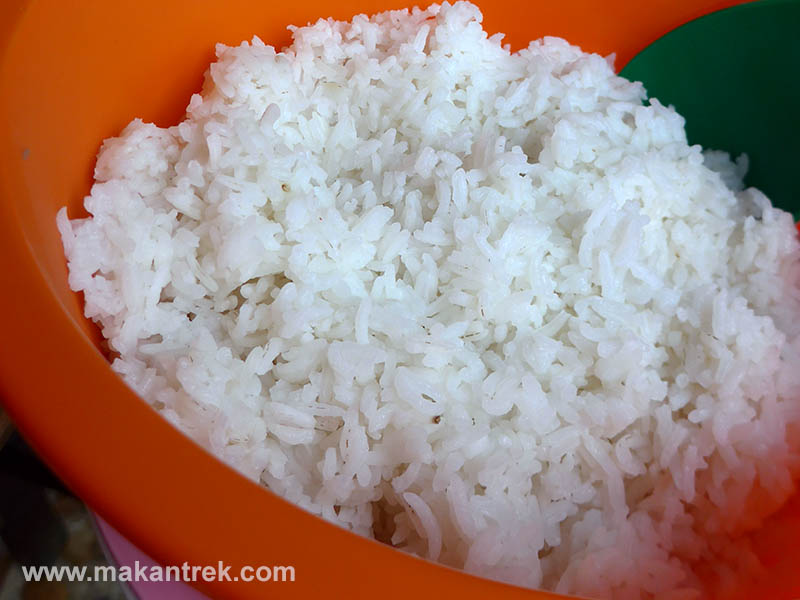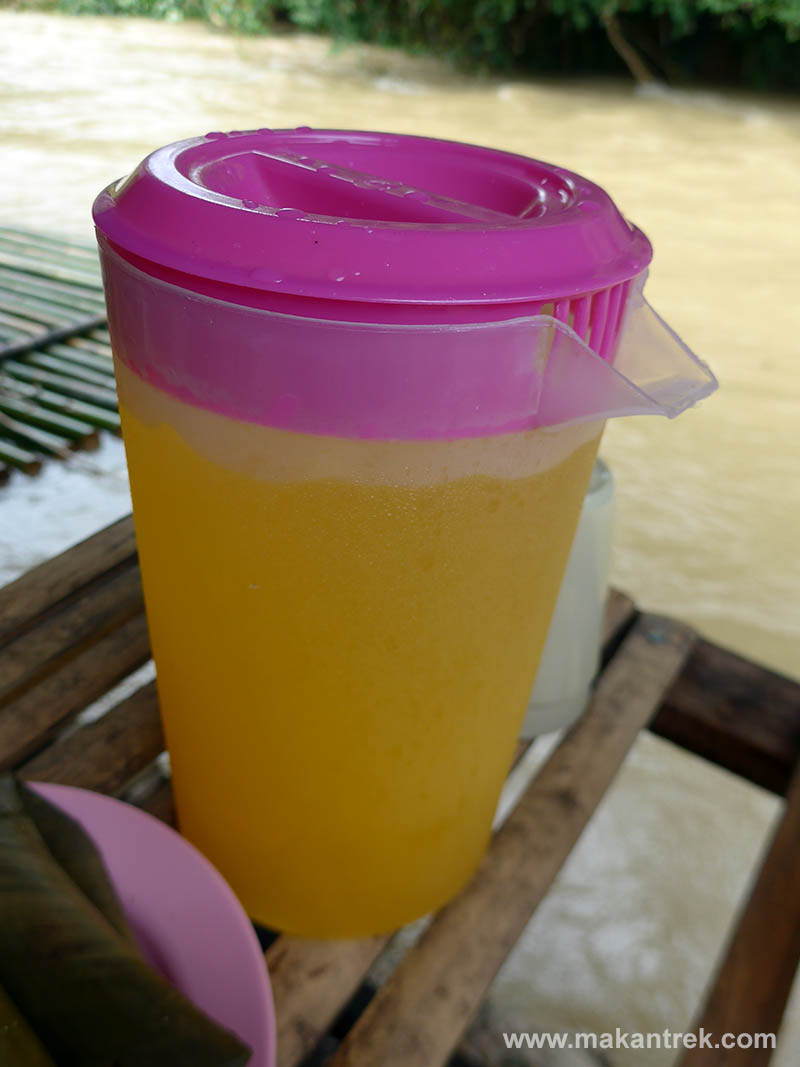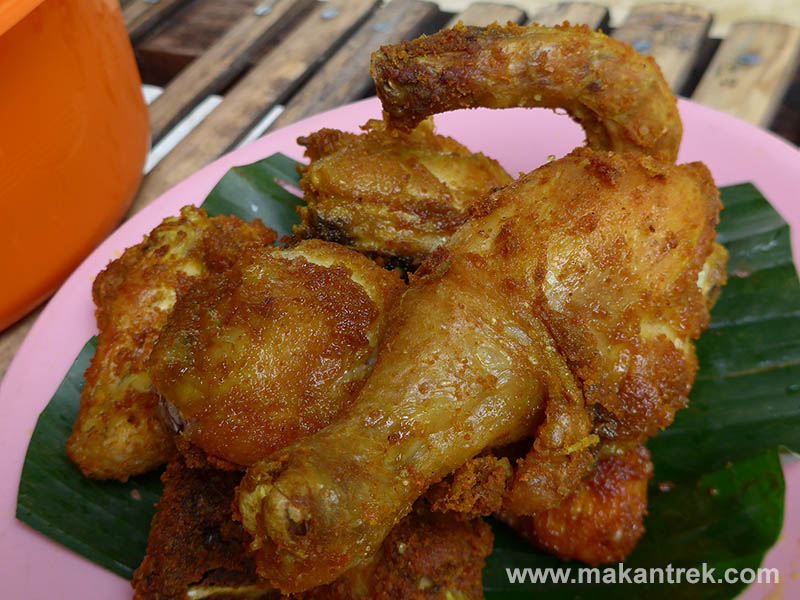 Overall, it's a nice place to go back to nature while enjoying the Malay-Pattani style of cuisine. The only setback is the accessibility of the river due to the unpredictable weather conditions, especially during an overnight rain, which would affect the clarity and calmness of the river water. Well, I did not have much luck then but then I was still fortunate to be able to dine by the river instead of in the river. The crowd could be rather overwhelming during weekends, so do make your booking a few days earlier to avoid any disappointment. If you feel tired to drive all the way home, Castella Café has the homestay chalet options with daily rates from RM350 for 2pax to RM500 for a family of 5-6 pax, with all the meals provided such as BBQ dinner, breakfast, lunch or dinner.
Other than that, you could even take the option to drive to the Belum Rainforest Resort (GPS: 5.543624, 101.340758 – 48.2km away from Castella Café with about a 50-minutes journey) or drive to the Pengkalan Hulu-Betong Immigration Checkpoint (GPS: 5.747806, 101.028570 – 37.2km away from Castella Café with roughly a 40-minutes journey) to check yourself into into Amphoe Betong, Yala, Thailand for a night.
Castella Cafe | 35, Kampung Padang Stang, Mukim Kerunai, 33320 Gerik, Perak, Malaysia. | Tel: +6011-2050 3454 (Tok Janggut), +6013-518 1667 (Ida), +6019-299 6703 (Fikah) | Operation Hours: 12.00pm-5.00pm (Closed on Tuesdays) | GPS Coordinates: 5.526619, 101.136715 | Facebook: www.facebook.com/castellacafe/ |